What to Expect at SeaWorld's Seven Seas Food Festival 2024
Most people come to SeaWorld for the hype thrills and marine life, but this February, you'll want to visit for the eats and beats. The Seven Seas Food Festival is making its return, and foodies and SeaWorld fanatics alike won't want to miss what it has in store.
About the Seven Seas Food Festival
Every spring, SeaWorld hosts the Seven Seas Food Festival, which brings more than 200 kinds of food and drinks from around the world to the park for guests to enjoy.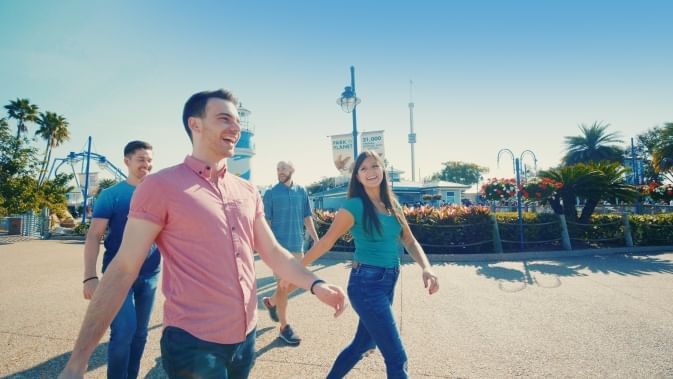 The Seven Seas Food Festival made its debut in the spring of 2017 and has become known as Orlando's largest theme park food festival. 2023's festival featured 24 food marketplaces to dine from across several weeks of fun.
In addition to hundreds of distinct food offerings, guests can tune in to rock, country, Latin, or throwbacks at the festival's live music shows. Twenty-six concerts took place during 2023's Seven Seas Food Festival.
The festival will take place every Thursday through Sunday from February 2 to May 5, 2024. Guests with park admission are welcome to attend the festival and partake in the celebration of diverse cultures.
Feasts & Fun to Look Forward To
SeaWorld brings new tastes and experiences to the Seven Seas Food Festival each year. Although what's cooking isn't quite ready to be revealed yet, there are plenty of flavors we can prepare you for.
Are you the kind of person who struggles to figure out what they want to eat when spending all day at a theme park? With gourmet galore scattered throughout the park, the decision has never been made easier.
Expand your cultural knowledge and explore cuisines from places like Ireland and Sicily with tastes from regions like Polynesia and the Caribbean.
Festival goers in 2023 feasted on smoked jerk chicken sliders and ropa vieja from the Caribbean Market, lobster mac and cheese from All-American Market, lamb ribs and ahi tuna poke nachos from Polynesian Market, picanha steak from the Brazilian Market, and so much more.
If you want to try a little bit of everything, you can purchase a sample lanyard. Sample 10 foods for $70 and 15 for $85. SeaWorld pass members get an exclusive 18-sample lanyard for $85. The sample lanyard lets you satisfy your cravings without filling your appetite.
SeaWorld is giving EPCOT's "Drinking Around the World" a run for its money with its abundance of bars with brews and cocktails unique to a variety of countries.
Patrons enjoyed Floridian wheat beer from Flamecraft Bar, piña coladas from Café de Mar, jalapeño margaritas from Salted Rims, a Tokyo rose cocktail from the Asian Market, and plenty more.
In the mood for dinner and a show? Have all your needs met with live performances during the Seven Seas Food Festival. Concerts take place every weekend at 7 p.m. until the end of the festival with different headliners each day.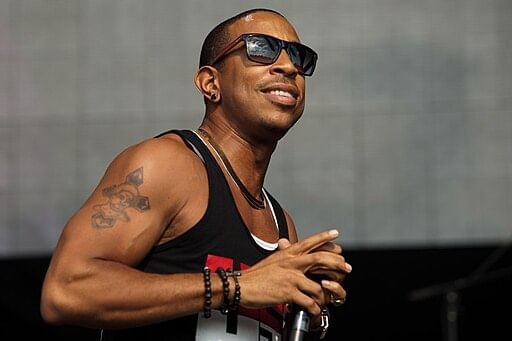 Concerttour, CC BY-SA 3.0 , via Wikimedia Commons
Music lovers got to enjoy artists such as Jerry Rivera, Ludacris, Sean Kingston, The Commodores, and Ne-Yo during 2023's festival. Some days were also dedicated to tributing renowned artists like the Bee Gees, the Beatles, AC/DC, Def Leppard, and Queen.
Spring holidays are special occasions that call for grand celebrations. During Mardi Gras, catch the pop-up street parade or attend the street party. Watch animated entertainers, lively performers, and stunning still walkers put on a show during St. Patrick's Day.
Although new dishes are still in the works, you can expect tons of flavors from the same unique cultures, as well as new ones coming aboard to please the palate. Make haste and get a head start on planning your trip to SeaWorld's Seven Seas Food Festival!
Plan Your Visit with Rosen Inn at Pointe Orlando
If you're looking for a reason to visit this spring season, you'll find it right here at Rosen Inn at Pointe Orlando. Our prime location on International Drive keeps you close to all the action, and Interstate 4 is nearby so you can experience it all in a flash. Stress less about where to stay during your favorite spring holiday celebrations at SeaWorld's Seven Seas Food Festival as our hotel is less than three miles away from the fun.