4 Places to Celebrate Oktoberfest in Orlando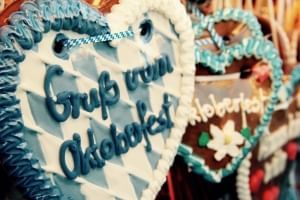 Germany isn't the only place in the world that knows how to get down during Oktoberfest. Many places around the globe come together each year to celebrate Oktoberfest, and Orlando is one of them.
Oktoberfest is an annual beer festival that started in 1810 in Munich, Bavaria. The festival typically runs from mid-September to the first Sunday in October. Some places shift the dates they celebrate the holiday and make it more personal to their communities.
Orlando, with its global community, loves to celebrate Oktoberfest. Here's four places around Orlando to get your fill of German food, festivities, and beer this year.
1. Biergarten Restaurant at Disney World's EPCOT
Whether you're coming to Orlando for Disney or you're coming for Oktoberfest, Biergarten Restaurant in EPCOT is the one place you can do both.
Biergarten is Disney's way of celebrating Oktoberfest year-round with its authentic German cuisine and lively entertainment.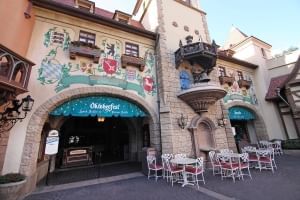 Sam Howzit, CC BY 2.0 <https://creativecommons.org/licenses/by/2.0>, via Wikimedia Commons
Once you land in EPCOT's Germany, follow the sounds of the festive Polka band to the traditional Bavarian village.
Sit at biergarten-style tables and chow down on this restaurant's rotating selection of bratwurst, rotisserie chicken, and pork schnitzel. They even have plenty of salads. When you're ready for dessert, try a Bavarian cheesecake or hand-pulled apple strudel.
Most importantly, it wouldn't be Oktoberfest without beer. Guests who are the legal drinking age in the states (21 years of age and older) can enjoy an abundance of German beers and wines at Biergarten.
2. Oktoberfest in Avalon Park
Avalon Park is back at it again with its annual Oktoberfest, so mark your calendar for Saturday, Oct. 14.
From 5 p.m. to 10 p.m., you and your family can enjoy the beer garden, listen to live music, dine from a variety of local food vendors, do some Alpine dancing, and have an all-around good time.
Avalon Park will host a family-friendly beer garden preview on Friday, Oct. 13, at 3651 Avalon Park Blvd East.
3. Casselberry Oktoberfest
Casselberry is home to the German American Society of Central Florida, so you know they're bound to have some big plans for Oktoberfest.
Twice a year, this club hosts two Oktoberfest celebrations: Springtoberfest and Oktoberfest. This year, you can celebrate Oktoberfest on two Saturdays: Oct. 7 and Oct. 28 from noon to 10 p.m.
Oktoberfest at the GASCF typically features two authentic German bands, real Bavarian beer on tap, home-cooked German cuisine, a dance from the Alpenrose Schuhplattler dancers, and a genuine Bavarian biergarten scene.
Enjoy affordable fun with $5 tickets this Oktoberfest at 381 Orange Lane in Casselberry. This Oktoberfest is one of the most popular celebrations in the Orlando area, so it's crucial to get tickets as soon as you can before they sell out.
4. Oktoberfest at Krush Brau Park
The Oktoberfest celebration in Kissimmee's Krush Brau Park (south of Orlando) closely mirrors celebrations in Munich; it starts as early as Sept. 16 and ends Oct. 30.
Krush Brau Park's biergarten features an array of tents filled with a variety of imported brews, German delicacies, lederhosen, and a whole lot of entertainment.
Find Krush Brau Park on 4580 W. Irlo Bronson Memorial Highway in Kissimmee and enjoy $5 admission per person, as well as free entry for children ages 12 or younger and veterans. The park is open on Thursdays and Fridays from 4 p.m. to 11 p.m. and weekends from noon to 8 p.m.
'Sleeptoberfest' at Rosen Inn
After a long day of learning how to do the polka and waltz and downing all kinds of German beers, you're going to want somewhere to kick up your feet and lay that beer belly to rest. Well, it's a good thing Rosen Inn at Pointe Orlando is right on International Drive and near major highways such as Interstate 4 and Florida's Turnpike, which are perfect for getting you to all of greater Orlando.