Indulge in a Thanksgiving Buffet at Rosen Inn Pointe Orlando
As the autumn leaves fall and the air cools to a crisp, the anticipation of Thanksgiving grows with it. It's a time for gathering with loved ones, reflecting on blessings, and, of course, savoring a feast that tantalizes the taste buds.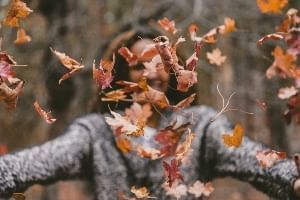 Let Rosen Inn at Pointe Orlando handle the culinary preparations while you focus on what truly matters—creating lasting memories with your loved ones during this special time of year.
On November 23, 2023, from 4 p.m. to 9 p.m., this renowned establishment welcomes you for an unforgettable Thanksgiving Day buffet.
Festive Feast Offerings at Rosen Inn at Pointe Orlando
One of the standout features of this Thanksgiving buffet is its affordability. For a reasonable price per person, you can enjoy a lavish spread that will feed your whole family. Seniors also receive a generous discount, making this feast accessible to all.
Now, let's delve into the heart of this celebration—the menu.
From comforting soups to vibrant salads, the menu offers a delightful array of options to kick off your Thanksgiving feast.
Starters
Ginger-Spiced Carrot Bisque: Begin your culinary journey with a warm, healthy, and comforting bowl of carrot bisque. The perfect way to ward off the evening chill.
Classic Italian Wedding Soup: Delight in the timeless flavors of this hearty soup, complete with meatballs and savory broth.
Roasted Beet and Grilled Asparagus: A vibrant and nutritious option, the roasted beet and grilled asparagus with goat cheese crumbles and frisée are a symphony of colors and flavors.
Farro Salad: For a touch of wholesome goodness, savor the farro with toasted walnuts, dried cranberries, arugula, and apple cider vinaigrette. It's a delightful mix of sweet, savory, and crunchy.
Salad Bar: Create your own salad masterpiece with the chopped romaine and local mixed greens salad bar, accompanied by fresh fruit and assorted cheeses.
Entrées
The entrées, each prepared with care and creativity, are the stars of the show. Whether you're a fan of traditional Thanksgiving fare or looking to explore new flavors, you'll find something to delight your palate.
Entrées include options for meat lovers, seafood enthusiasts, and vegetarians alike, ensuring that everyone at your table can savor their favorite dishes.
Hand-Carved Roast Turkey: This Thanksgiving classic is served with house gravy and cranberry sauce, a must for turkey enthusiasts.
Panko Parsley and Parmesan-Crusted Cod: Cod is a perfect and healthy option for seafood lovers.
Bourbon and Brown Sugar Infused Pork Medallions: Enjoy the rich flavors of pork medallions paired with harvest slaw and Dijon mustard aioli.
Wild Mushroom Ravioli in Gorgonzola Cream: A vegetarian delight, this dish combines the earthy goodness of mushrooms with the creaminess of Gorgonzola.
Cranberry Stuffing: No Thanksgiving meal is complete without stuffing. This one bursts with cranberry goodness.
Haricot Verts with Toasted Almond and Fire-Roasted Tomatoes: Savor the harmonious blend of green beans, toasted almonds, and fire-roasted tomatoes.
Local Honey-Glazed Baby Carrots: Sweet and tender, these carrots are a great side dish.
Whole-Roasted Baby Bakers: Fresh herbs and garlic elevate these baby potatoes to a mouthwatering level.
Assorted Dinner Rolls: Perfectly baked rolls to complement your meal.
To top off a perfect evening, desserts are in order.
Desserts:
Ice Cream Bar: Treat your sweet tooth to an ice cream bar filled with a variety of flavors and toppings. The perfect way to end your meal on a cool note.
Assorted Pies, Cakes, Cobblers, and Cookies: We've got an array of pies, cakes, cobblers, and cookies that are sure to satisfy any sweet craving.
The Thanksgiving buffet at Rosen Inn at Pointe Orlando covers all the bases, from savory starters to sweet endings, and the entrées are the crown jewels of this feast.
It's a gastronomic journey that will leave you feeling grateful not only for the holiday itself but also for the incredible food you've enjoyed.
Celebrate with Rosen Inn at Pointe Orlando
So, mark your calendar and embrace the opportunity to celebrate the season with a delectable feast that will leave you feeling grateful and satisfied.
Reservations are not required, but you can call 407-996-8585 for any additional information.