Raise a Glass to SeaWorld Orlando's 2023 Craft Beer Festival
If you love trying new brews, don't miss SeaWorld Orlando's Craft Beer Festival, which is returning for 2023.
The festival will run on Fridays, Saturdays, and Sundays from July 28 to September 4. The beer starts flowing at noon each day. The annual event offers over 100 craft beers, wines, and cocktails. So, raise a pint in honor of the suds you love.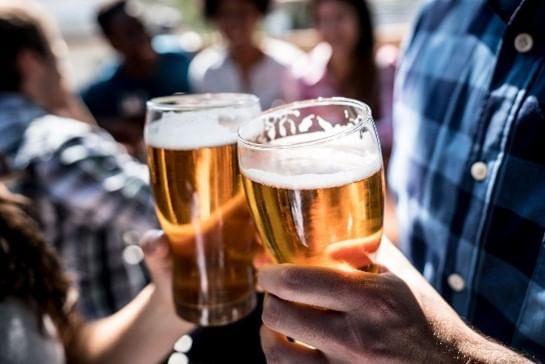 Delicious Drinks and More
SeaWorld Orlando's Craft Beer Festival, now in its sixth year, is always a delight to visit.
This year is sure to be no exception. The event features about 20 beer stations, spread throughout the park, so there will be a wide variety of drinks available. Last year, guests enjoyed local Orlando brews including:
The 2022 Craft Beer Festival also included big-name brands like Yuengling, Corina, Elysian, and Sierra Nevada, plus wine and cocktails.
Select stations will pair food, like brisket mac and cheese or stout-infused tiramisu, with a beverage. It'll be possible to make a full meal out of the experience.
Sampling Lanyards: Easy and Economical
Interested in trying many samples? Buy a sampling lanyard!
With these lanyards, you'll be able to try several items for one flat price. In 2022, a lanyard for eight samples cost $50 ($6.25 per sample). A lanyard for 12 samples was $65 ($5.40 per sample). Using these lanyards simplifies your experience and saves you money.
The best part is that you don't have to use every "punch" on your lanyard at once. Each lanyard is valid for the entire run of the festival.
Get the Most Out of Your Day
Admission to the Craft Beer Festival is included in your park ticket.
Be sure to check out everything else SeaWorld Orlando has to offer during your visit. Exciting roller coasters like Ice Breaker and the brand-new Pipeline: The Surf Coaster, plus interactive shows like the Orca Encounter, provide plenty of fun throughout the day.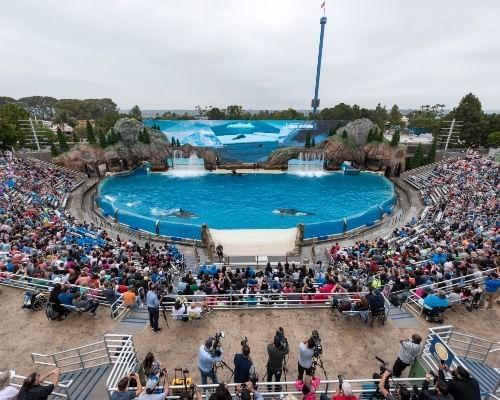 The Craft Beer Festival also overlaps with the SeaWorld Summer Spectacular, an all-ages party with dancing, live shows, and dazzling light and firework displays. The event appears to be a revamp of last year's Electric Ocean celebration, which also featured concerts by big-name acts like Blue Öyster Cult, P.O.D., Grupo Niche, and Chase Matthew.
Stay Near SeaWorld Orlando's Craft Beer Festival
Vacations filled with beer, food, and fun need a hotel that's close by. Try Rosen Inn at Pointe Orlando, which is three miles from SeaWorld's Craft Beer Festival. Be sure to try Gator Drool, a craft beer brewed exclusively for Rosen Hotels & Resorts.