Everything Coming to the Amway Center this November
Music lovers and sports fans alike can find all their entertainment needs met this November at the Amway Center. There's an extensive lineup of events coming to town, and here's everything you need to know.
Maluma — Friday, November 3, 2023
Taking the Latin music industry by storm is Maluma, who has sold over a million tickets worldwide. In 2018, he won a Latin GRAMMY award for Best Contemporary Pop Album.
Since then, Maluma has become the top concert-selling Latin artist in the world and is now bringing his talents to the city of Orlando. Listen to him live at the Amway Center on Nov. 3 at 8 p.m.
Orlando Magic Games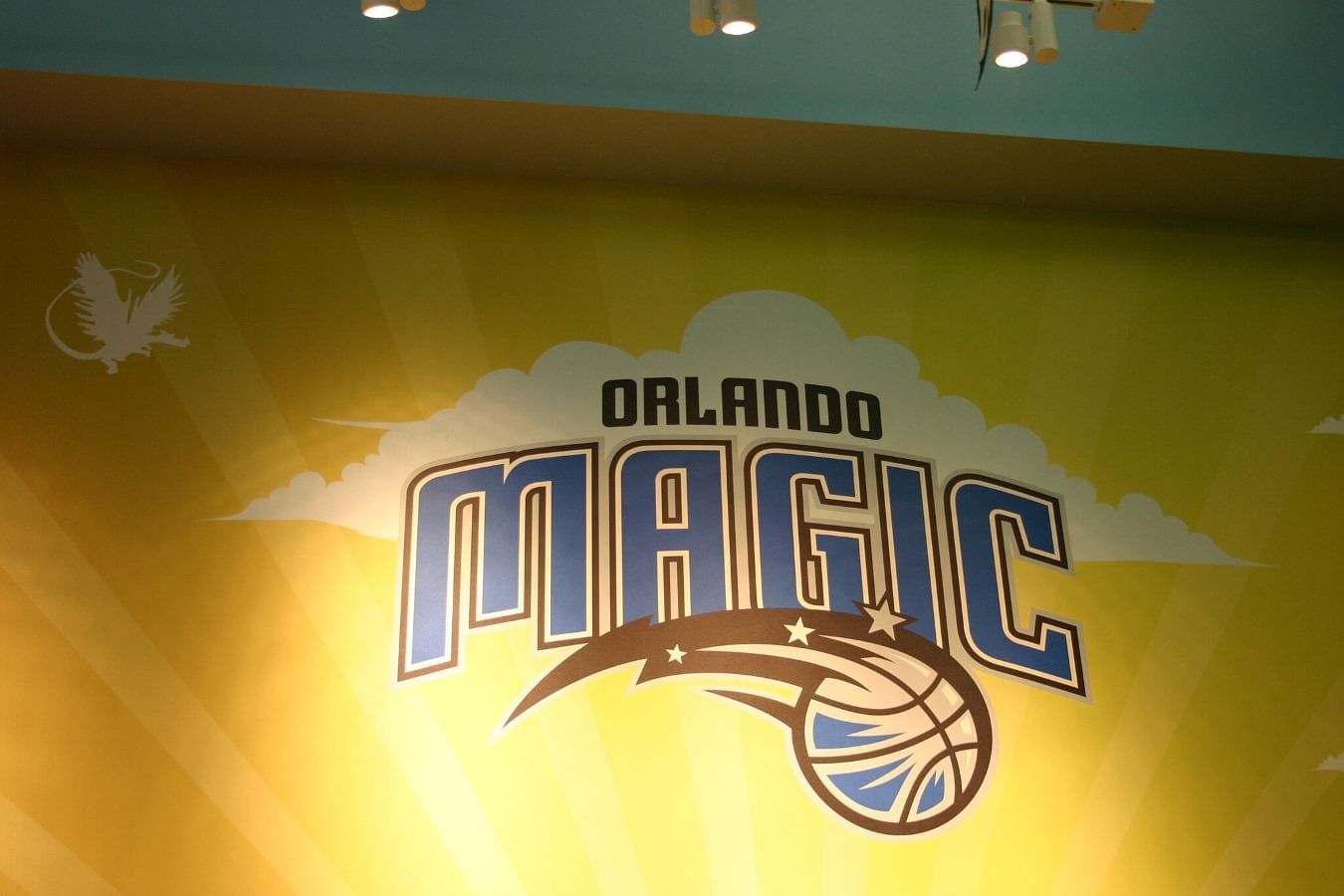 Jeff Kern from Orlando, CC BY 2.0 , via Wikimedia Commons
Orlando's hometown basketball team has quite the lineup this November. Watch your favorite teams go head-to-head during their home games below:
Orlando Magic vs. Los Angeles Lakers: Saturday, November 4, 2023
Orlando Magic vs. Dallas Mavericks: Monday, November 6, 2023
Orlando Magic vs. Milwaukee Bucks: Saturday, November 11, 2023
Orlando Magic vs. Toronto Raptors: Tuesday, November 21, 2023
Orlando Magic vs. Denver Nuggets: Wednesday, November 22, 2023
Orlando Magic vs. Boston Celtics: Friday, November 24, 2023
Orlando Magic vs. Charlotte Hornets: Sunday, November 26, 2023
Orlando Magic vs. Washington Wizards: Wednesday, November 29, 2023
Orlando Solar Bears School Day Game — Tuesday, November 7, 2023
Central Florida K-12 schools will have the opportunity to spend the day with the Orlando Solar Bears, our hometown hockey team, for only $20 per person. Each guest receives a package that includes a game ticket, a Solar Bears STEM digital workbook, lunch, and a gift.
The games begin at the AdventHealth Rink at the Amway Center at 10:30 a.m. on Nov. 7.
Joji — Wednesday, November 8, 2023
Embarking on his Pandemonium tour is Joji, a Japanese-Australian lo-fi, R&B, alternative pop musical artist. Formerly known as his internet personality Filthy Frank, Joji has gained a lot of acclaim in the music industry. His most popular song, "Glimpse of Us," has over a billion streams on Spotify.
Joining Joji on this tour are Kenny Beats, Savagerealm, and Lil Toe (aka Ammo). Listen live at the Amway Center on Nov. 8 at 8 p.m.
Enrique Iglesias, Pitbull, & Ricky Martin — Thursday, November 9, 2023
These three global Latin superstars are teaming up to give Orlando the performance of a lifetime this November. Enrique Iglesias, Pitbull, and Ricky Martin are bringing their Trilogy Tour to the Amway Center where you can hear all your favorite hits.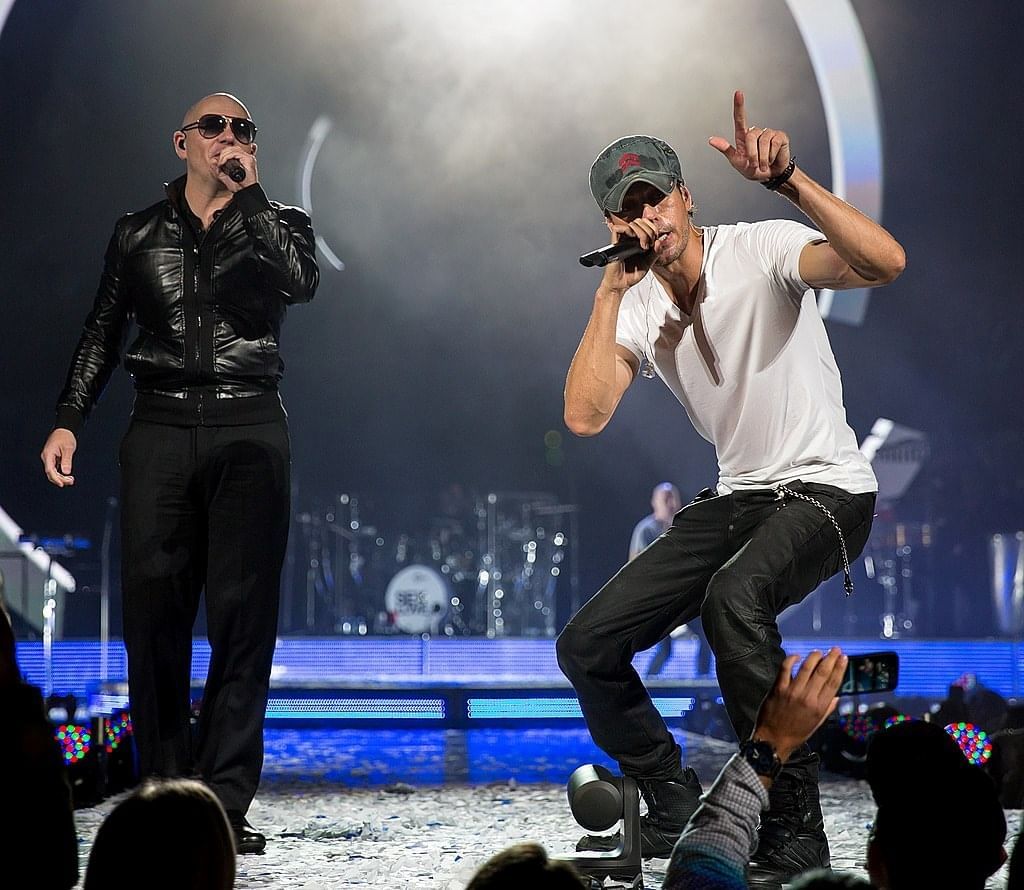 Ralph Arvesen, CC BY 2.0 , via Wikimedia Commons
Iglesias' top hits include "Hero," "Bailando," and "Escape." Mr. Worldwide has brought us songs like "Timber," "Fireball," and "Give Me Everything." Martin has global acclaim, and his most well-known song is "Livin' la Vida Loca." You won't want to miss this trio live on Nov. 9 at 7 p.m.
Romeo Santos — Tuesday, November 14, 2023
The King of Bachata is making his way to Orlando this November: Romeo Santos. Initially, Santos played as the main singer of Aventura, a band he co-founded in 1996.
Aventura helped bring bachata to the mainstream and released multiple albums until separating in 2011. Since then, Santos has been captivating the world with his tunes of romance with songs like "Promise" and "You."
Catch the star performing all your favorite hits at the Amway Center on Nov. 14 at 8 p.m.
Florida Blue Battle of the Bands — Friday, November 17, 2023
Some of the country's top high school marching bands are gathering at the Amway Center this November. See performances by the Marching Wildcats of Bethune-Cookman University and the Marching "100" of Florida A&M University.
The high school participants include Atlantic High School; Darlington High School; Evans High School; Jonesboro High School; McArthur High School; Palm Beach Lakes Community High School; Piper High School; and Westlake High School.
Whether you have band members to cheer on or you fancy a good marching routine, you can attend on Nov. 17 at 7 p.m.
P!nk — Saturday & Sunday, November 18 & 19, 2023
Singer-songwriter P!nk is taking stage with her TRUSTFALL Tour at the Amway Center, and this pop icon is someone you won't want to miss.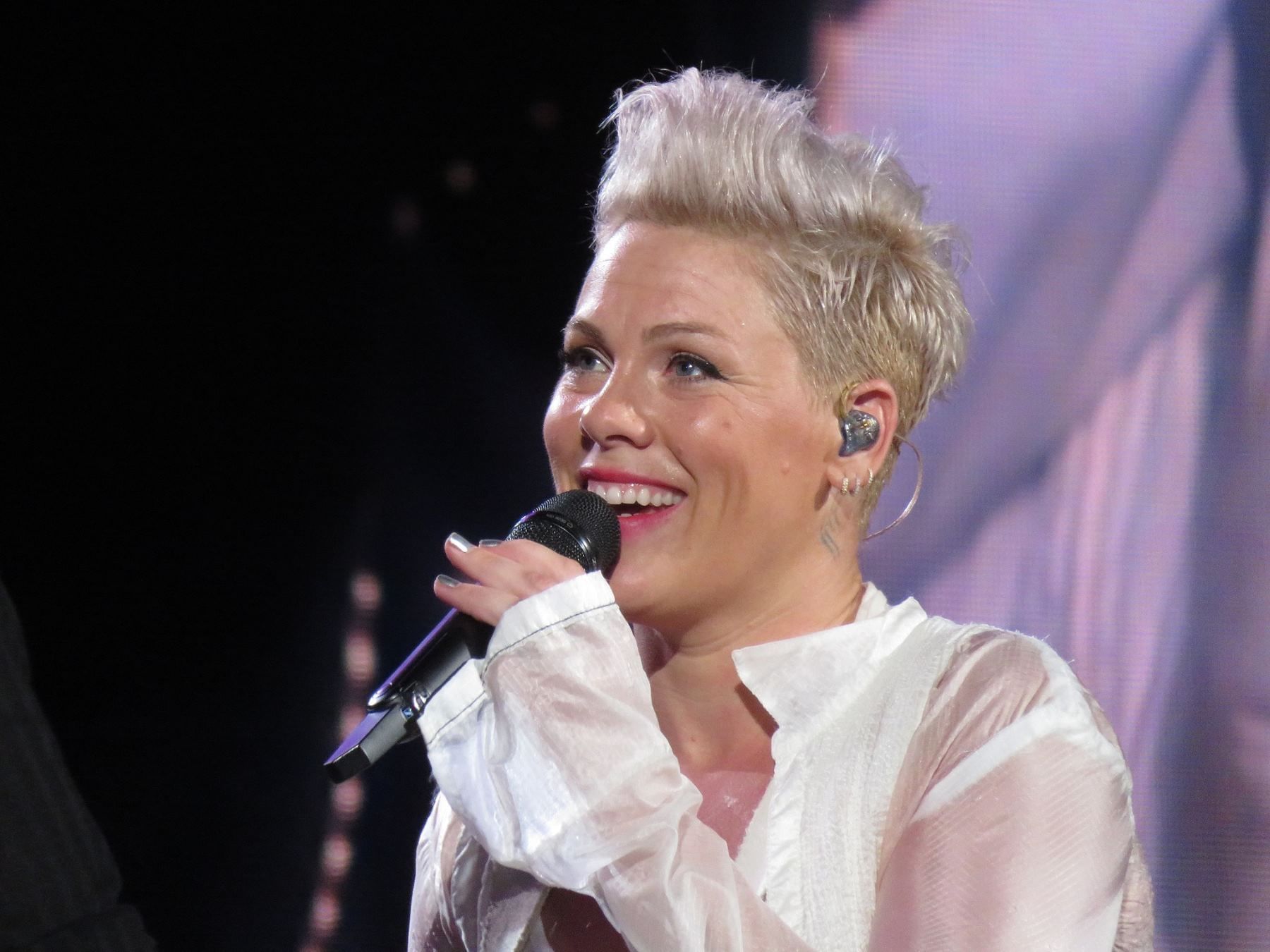 Andemaya, CC BY-SA 4.0 , via Wikimedia Commons
P!nk is a multi-platinum and Grammy award-winning artist who's known for her powerful voice in songs such as "Just Give Me a Reason" and "So What."
Watch P!nk's legendary performance on Nov. 18 and 19 at 6:30 p.m.
Myke Towers — Saturday, November 25, 2023
Up and coming Latin musical artist Myke Towers is coming to town, and he's bringing all of his best hits with him.
Towers debuted in 2016 and gained a lot of recognition in 2018 with his single "Si Se Da" featuring Farruko. Since then, he has worked with artists like Jhay Cortez, Anuel AA, and Bad Bunny.
See how Towers earned his success live at the Amway Center on Nov. 25 at 8 p.m.
Tickets for all of these events can be booked online at the Amway Center's website.
The Perfect Hotel for All Your Event Needs
When you're looking for somewhere comfy and cozy to rest your head after a night of exciting events, Rosen Inn at Pointe Orlando is just a short drive away from the Amway Center. We offer great amenities, tasty food, and prices you can't compete with. Book your stay today and see how we continue to be Orlando's Best Vacation Value®.